Last week marked the 85th anniversary of Kristallnacht, a two-day pogrom across Nazi-occupied Europe that killed and dispossessed thousands of Jews. As a Holocaust survivor, this day is typically characterized by feelings of sorrow followed by hope around the West's long-time commitment to the doctrine of "Never Again."
This year's commemoration, however, had a starkly different mood. In fact, attacks on Jews and Jewish spaces over the past month have me wondering if we've reverted to 1938. The evidence is bone chilling.
On Oct. 18, a synagogue in Berlin was firebombed. The same thing was attempted at a synagogue in Montreal last week. In the Tunisian city of Al Hammah, hundreds of rioters burned a historic temple to the ground just hours after Hamas asserted that Israel bombed a hospital in Gaza—a report that was later proven false.
The damage doesn't end there.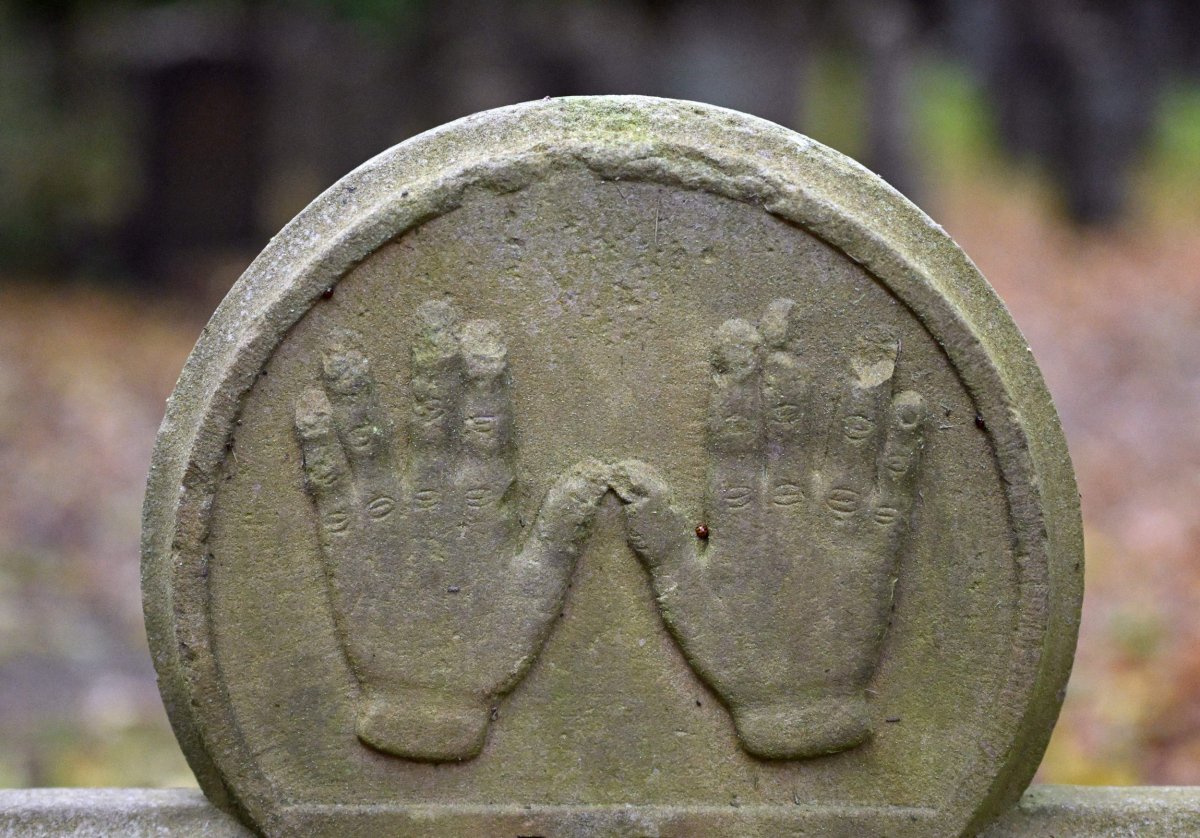 On Nov. 5, a 69-year-old Jewish man from Thousand Oaks, California, died of complications from a head injury sustained in an altercation during a pro-Israel rally. The previous day in France, an assailant stabbed a Jewish woman and spray painted a swastika on her door. Three days prior to that, authorities in Los Angeles charged a man after he threatened to kill a Jewish family in their home.
Meanwhile, antisemitic activity on college campuses has ratcheted up significantly. Jewish students at Cooper Union in New York City had to shelter in a school library as protesters banged on the locked doors. At both George Washington University and University of Pennsylvania, anti-Zionist and antisemitic slogans were illuminated on the sides of campus buildings. And just days following Hamas' barbaric attack on Israel, 34 Harvard student groups signed a joint letter holding the Israeli regime "entirely responsible for all unfolding violence."
It's difficult to say exactly who or what to blame for all of this. Ostensibly, there has been support for Israel and the Jewish people, at least among celebrities and elected officials. Two weeks ago, comedian Bill Maher gave a powerful defense of Israel on his weekly talk show. In the immediate aftermath of the attack, hundreds of celebrities including Jamie Lee Curtis, Chris Pine, Debra Messing, and Ryan Murphy signed an open letter in support of Israel.
Likewise, American politicians have, for the most part, been relatively good on this issue. Last month, the House of Representatives passed a resolution condemning the Oct. 7 attack and reaffirming U.S. support for Israel in its war against Hamas. And last week, Sen. John Fetterman (D-PA) boldly waved an Israeli flag at protesters who were demanding a ceasefire.
The issue, it seems, is a very small—but very loud—minority of public figures whose words and actions are driving this spate of anti-Jewish violence. Just look at which members of Congress decided not to sign the House resolution: Rashida Tlaib (D-MI), Alexandria Ocasio-Cortez (D-NY), Cori Bush (D-MO), Ilhan Omar (D-MN), and Jamaal Bowman (D-NY).
Tlaib has been the worst offender of the group. Not only did she lie about who was responsible for the Oct. 17 Gaza hospital bombing while issuing no correction or clarification for her followers, she defended the popular antisemitic slogan "From the river to the sea, Palestine will be free," calling it an "aspirational call for freedom, human rights, and peaceful coexistence."
Even if I wanted to believe her, this is not what it means to Hamas, whose charter lays out its intention to kill all Jews and dissolve the state of Israel—where I currently live—from the Jordan River to the Mediterranean Sea. In their deceit, Tlaib et al. repeat antisemitic dog whistles, ramp up the most militant instincts of their supporters, and prey on the good will of a large segment of people who genuinely want peace in the region. Either way, this manipulation has harmful, and often deadly, consequences for Jews worldwide.
As if all this wasn't bad enough, there has been a sizable cohort of high-ranking politicians and world leaders in recent days making public calls for a ceasefire. Chief among them is French President Emmanuel Macron who, in an interview with BBC this weekend, called on Israel to stop bombing Gaza.
If I had the opportunity to speak with Macron today, I would ask him if he believed that a ceasefire would lead to an end to any and all attacks on Israel. There is ample evidence from the last few weeks that the only result of a ceasefire would be to hand Hamas the gift of more time. Time to reorganize, time to use the Palestinian people of Gaza as human shields, and time to rearm to continue their murderous agenda.
This leaves Jews with two choices that no one would envy. Fight back in any way we can or march like sheep to the slaughter.
Lucy Lipiner is a Holocaust survivor who fulfilled her dream of immigrating to Israel at the age of 90, just four weeks before the Oct. 7 brutal Hamas attacks. She is the author of a best-selling memoir, Long Journey Home. She has been featured in The Los Angeles Times, the New York Post, on News Nation, and other major media. Lucy is an associate at the Tel Aviv Institute. She can be found on X @LucyLipiner
The views expressed in this article are the writer's own.
Uncommon Knowledge
Newsweek is committed to challenging conventional wisdom and finding connections in the search for common ground.
Newsweek is committed to challenging conventional wisdom and finding connections in the search for common ground.