With Type 1 Beetle Mark 3 in its swansong, VW decides in good timing that it's ready to try its luck and good fortune on another storied halo, that some say as a van, has more potential of being even more popular and longer lasting than Beetle, even as an electric. Let's hope Samba reaches its 100th Birthday in 2049 that Beetle almost made in 2038 (or earlier?), but didn't quite live as long.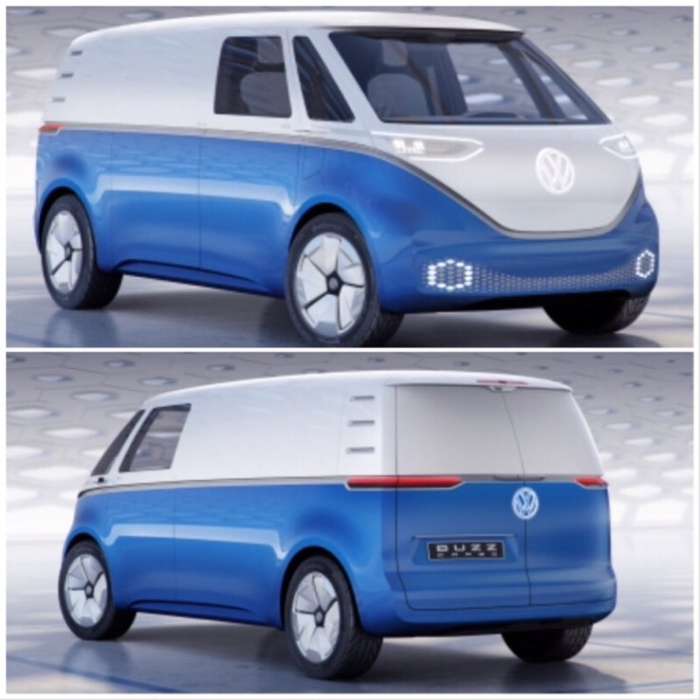 In what appears to be a clever move to show its strengths, versatility, room, and economy, while maximizing profit by presenting the cargo version first instead of pushing the passenger Bus, VW decided to reveal the commercial form of one of its most signature halos. By showing what and how it can haul, how it can perform, how economical it can be, and how popular it can become using the commercial van first, VW enables many things with MicroBus while her passenger sister the Samba, is still in the oven:
Event: ID BUZZ CARGO reveal for the World premiere at 2018 IAA Commercial Vehicles Sept 20-27. Hanover, Germany.